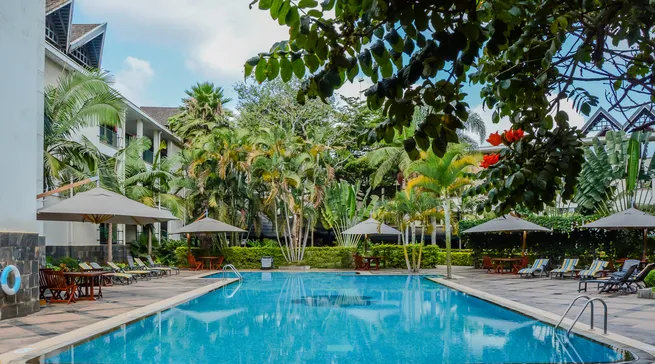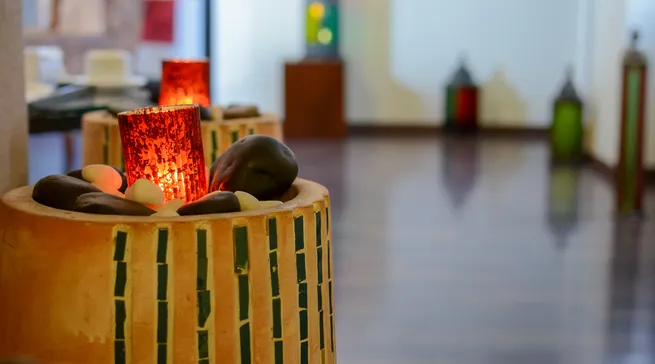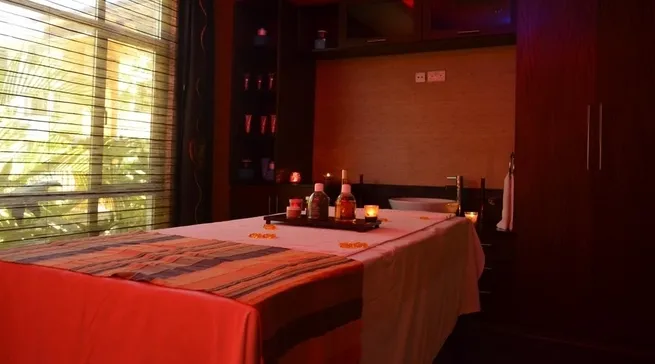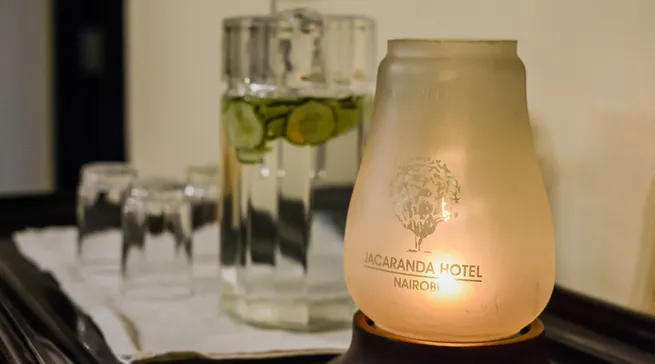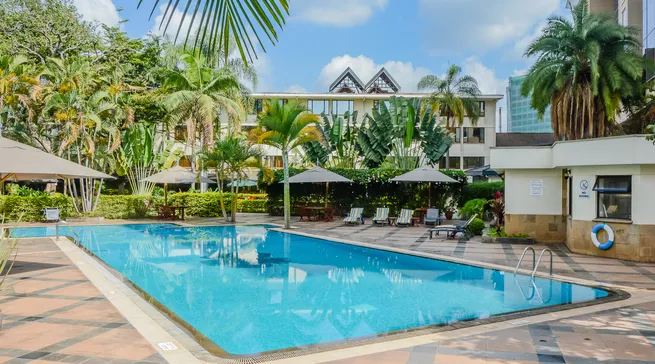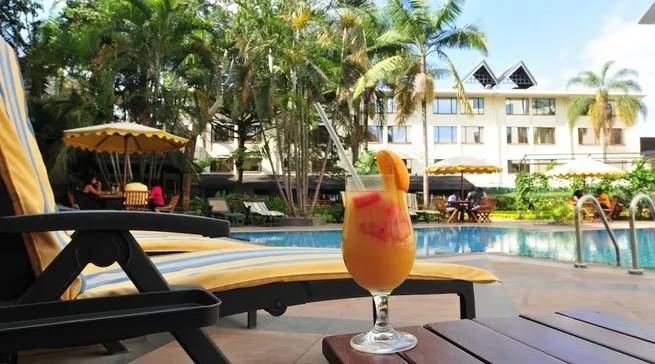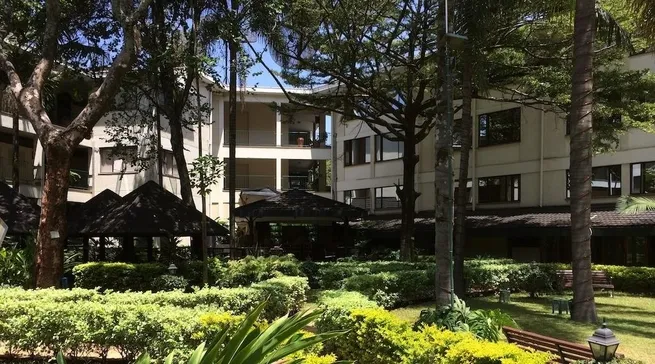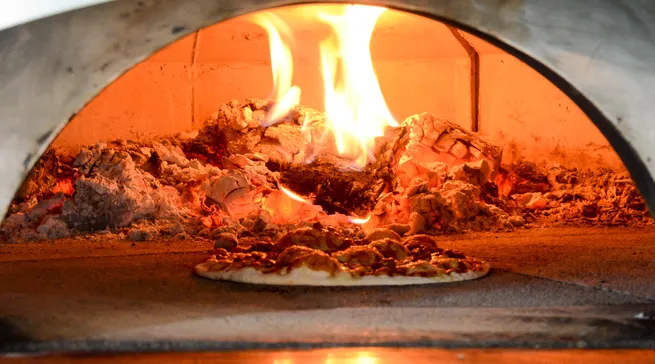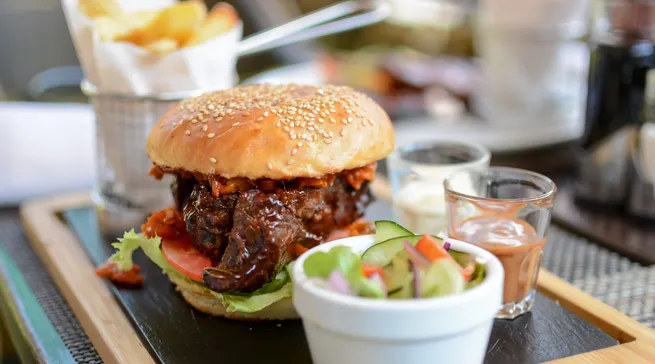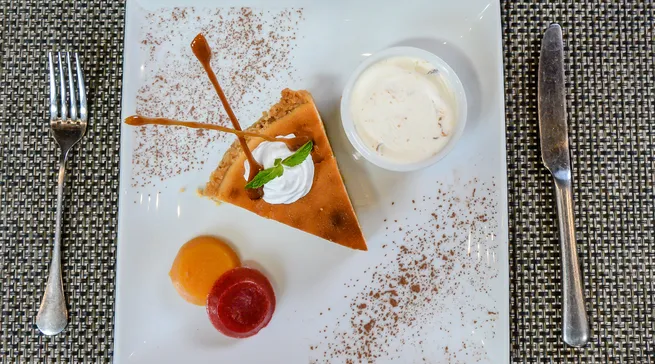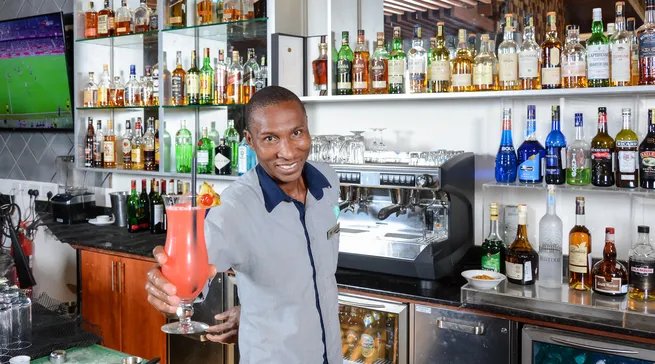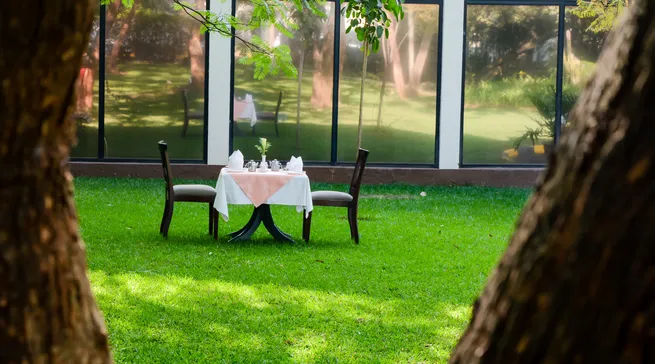 Jacaranda Spa
Jacaranda Nairobi Hotel | Nairobi, Westlands
Spa & Hotel Amenities
Steam
Room

Sauna

Swimming
Pool

Ample
Parking

Taxis
Spa Description
Guests of the Jacaranda Spa receive personalized and professional treatments designed for head-to-toe sensory revival, and the renewal of mind, body and spirit. The Spa has four spacious treatment rooms including a couples room, and a relaxation area where guests can enjoy refreshments in calm ambiance. The Jacaranda Nairobi Hotel boasts a 22x8 metre swimming pool with a pool deck overlooking the beautiful gardens.
Hotel and Accommodation
The Jacaranda Nairobi Hotel is ideally located in the heart of Westlands. Nestled within four acres of beautifully landscaped ground and mature gardens, and surrounded by towering Jacaranda trees, the Hotel is an oasis of calm and tranquillity amidst the hustle and bustle of a thriving metropolitan city. The Hotel's convenient yet serene location allows one to enjoy the charms and attractions of the city without the disturbance often associated with in an inner-city location. The Hotel provides a variety of eateries offering a wide range of local and international cuisines. So whether you are after a relaxed poolside sundowner or an exquisite meal prepared by the Hotel's world class chefs, the Jacaranda Nairobi Hotel will satisfy your need.
FAQs
Click here for frequently asked questions regarding spa experiences.